Over a year has passed since Madmummy last reported/whinged on life a an inept mother of two. So, fair warning, it's gonna be a Woppa. In last year's post the following major projects were on the table.
The big push on the Hulk's potty training.
The big push on the Hulk's talking.
Madmummy quitting work.
Soon after writing the last post, however, she had several more complicated challenges to add to the list:
A) The taming of the Hulk
B) Selling and buying a new house.
C) Finding (you guessed it) another job!
D) Arranging various repairs on the new house
And finally
E) Fulfilling the multitudes of duties as a housewife/mother/grown up, while not being entirely useless in her new job.
Suffice as to say, she has found no time to write. As much as she would have loved to share the mirth and madness of last year's escapades as they occurred, she found the days and months wizzing by her with little time for toilet breaks. So a retrospective account it shall be.
The reasons why she had a "work break" are mainly related to the practicalities of Childcare and bedtime routines. At the time she worked evenings, but when Hubbykin's got a new job involving working some evenings and weekends, it meant the children wouldn't be put to bed until 9pm (pushing Madmummy's dinner time back to 10pm- only 30 minutes before collapsing in a heap in her bed). Coupled with the fact that, after Childcare costs, they would be only 50p per month worse off if she gave work, it seemed the sensible (and healthier) choice
So, why then has this lady of leisure not been writing an entry to the Madmummy blog every other day?
The taming of the Hulk
Well for a start, she was a Mum and housewife (enough said). Secondly she spent the first 3 months of the year trying to develop a programme of behavioural management for the wild and wilful Hulk.
This involved keeping a record of his many MANY tantrums and
"poor choices" (like choosing to tear the hair from Madmummies head, as she carried him to the car after he collapsed in the middle of a car park, screaming, because Madmummy refused to let him lick a stranger's car.) Each day, when she could have been writing blogs, she kept this log of negativity in the vain hope that her GP or Child Mental health team would shed some light on what she was doing wrong.
After the third month she gave up and gradually, with lots of reward charts and visual communication tools, the Hulk was tamed (a bit). As long as the routine is stuck to, his tantrums are fairly calm and manageable, however he is still a loose cannon. Madmummy tends to conduct a briefing with him if his routine is to be altered. This includes illustrations of the plan of action and offering various incentives for his co-operation (use of the Ipad, another banana or a third episode of Micky Mouse clubhouse.)
She has learnt that he is a very visual learner.
Moving madness
"Death, having a baby and buying a house are the most stressful events in life". Madmummy heard that phase several times and, while she didn't doubt it, it did nothing to prepare her for the new levels of insanity which occurred. So, why on earth did she agree to go through such a challenge? She seems to think it was something to do with Hubbykins working north of Birmingham and also their drama group being based in Aldridge. In fact, on many a long drive home after rehearsals, they had thought of moving back up the road (the M6). So with no work to hold her to Coventry and only one child in school so far, it was decided. Now or never. After the decision was made, in early 2017, project "move!" began. Firstly, in order to get her house sold for a good price she had to make it look like a good house to buy.
Step 1- Declutter.
So, working from the loft downwards, she de-cluttered. It sounds so simple. But, with no work to challenger her, Madmummy found ways to make it complicated. The hardest part was allowing herself to "LET GO", and develop the strength of heart to get rid of the things she had hoarded over the 8+ years. To make it easier to part with stuff she decided to sell as much as she could, pandering to her enterprising side. So, in between her Avon sales, she lovingly washed and sorted baby clothes to take to the "cash for clothes" place. This proved to be a huge waste of time! For, having spent hours sorting and washing (and crying over fond memories of her growing babies) she got exactly £18 for the 5 Black Sacks full of baby clothes!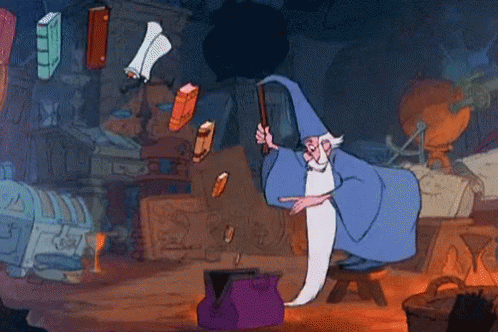 Marginally less fruitless, was selling the old books at a local second hard book place. She had to email them all 50 books she was flogging and managed to get £25 for the 20 that were worth having. In order to sell the countless DVDs that she and hubbykins agreed could go, she downloaded a nifty app, called Zappa. Although quite time consuming, Madmummy enjoyed scanning the 80 odd barcodes and laughing at how little each DVD (which cost between £5 and £30 for her to purchase) was worth. "£00.1 for "Three Men and a Baby" she laughed to herself, while feeling the inner despair and a moment of weakness. Perhaps, for a fraction of a penny, it wasn't worth the risk that she would one day need to laugh at three men making a meal of parenthood, and not have access to this classic. However, her resolve was strong and Hubbykin's voice sounded in her head each time – "it will probably be on Netflix".
The final place to make money was through Gumtree. The cot and guitars were sold and furniture and other junk given away. Developing the strength of body to get junk down the ladder, down the stairs, to the car (parked 20+meters away) and then flung into the skips at the tip, was the easy part.

Step 2- Cover up the cracks
With the help of Hubbykin's, Nana and Popa the house was given a thorough sprucing. Several tins of gloss and dozens of tins of magnolia emulsion were used to cover the wee handprints and crayon lines. After a deep clean and tidy, the house looked as "show homey" as it had ever done. Now all Madmummy has to do was keep it that way…easy right?.
Step 3 – Maintaining the illusion
Soon after getting those lovely photos up at the estate agency the viewing requests came
flooding in. Madmummy will admit that, since having her malting Siberian husky, and subsequently her sticky fingered boys, she has lowered her standards of cleanliness. So she was not accustomed to performing a full clean and tidy everyday. But, with viewings coming she got good at "speed cleaning". She also got into the habit of taking the Hulk to play groups, dance class, the park and the library for as much of the day as possible.
A genius idea! The house can't get messy if no one is in it. So whenever she was in the house (accept when she was sleeping) she was cleaning – FOR FOUR MONTHS straight
Unfortunately, the Hulk loves to climb up and look through kitchen cupboards, (foraging for snacks like a starving little mouse, rather than the big bruising lad he is). On one occasion, having been in the condiments cupboard, Madmummy had retrieved him to take him to the park, while the estate agent conducted a viewing. Coats and shoes on, she had glanced around to check that the place was clean and neat, switching on the plugin air fresheners before leaving. After returning home, she was met with the acrid smell of fish as she entered the kitchen. A small puddle of orange liquid had gathered on the work top and Madmummy followed the dripping to a fallen bottle of Fish Sauce in the condiment cupboard. Suffice as to say, she did not get an offer that day.
Step 4 – getting a mortgage
So, this is quite boring but also kind of exciting. Before you can really start viewing houses one must know what you can actually afford. Not being in work Madmummy feared they would not be offered much on a single salary. With the help of a broker, however, they were happy to be able to increase their previous limits and start the house hunting.
Step 5 – picking the most expensive thing they will ever buy.
Having viewed 20+ houses in the first month, it soon became apparent that there would have to be compromises. She could no more have a house with a large living room, downstairs loo, separate dining room, conservatory, large garden and a drive (within walking distance of an Outstanding school) than she could have the waistline of Kate Moss. At least not in Aldridge. So they gradually looked further out to get more for their money.
Madmummy had to accept that she might not have a dishwasher and Hubbykins had to accept that an open fire was impractical with two boisterous boys. Madmummy had a brief image of the fantasy- -snuggling up with Hubbykins, on the leather sofa, in front of a roaring fire (while the boys sat, strapped to chairs, with their hands tied behind them).
Many of the new builds were very pokey and many of the older houses were on dangerously busy roads or needed a lot of work. Finally, they were able to agree on a house that was fairly new, fairly big and had potential – but needed work (just how much they would discover).
Step 5 – Buying and selling
Having had an offer excepted and a mortgage applied for they were filled with excitement and pride- for Madmummy and Hubbykins has become "proper grownups" at the age of 32. But then came the waiting. So Madmummy kept herself busy by looking at jobs and schools.
Step 6- Educating Jabbermonkey
Since Jabbermonkey was now in compulsory education, all of their house selling and moving timescales were aimed at allowing them to move during the summer holidays. According to the Rightmove website their soon-to-be home was near 3 schools and so Hubbykins and Madmummy arranged to visit them. The first was a massive, sprawling academy with high ceilings. Madmummy felt her wee Jabbermonkey would feel lost inside, having previously attending a small infant school. Also, the rather sour faced office person, who gave them the tour, stressed how unlikely it was he would be accepted.
The second had been rated 'Inadequate' by Ofsted (that's the worst rating you can get). Madmummy doesn't consider herself a snob but on this occasion she wanted to do better than 'inadequate'. The last school was just round the corner from their soon-to-be home (the playground was actually behind the house, so in theory they could get Jabbermonkey to school by catapult).

It had a very Good Ofsted, bright walls, and friendly staff. The only difficulty was that it was a catholic school and they were not catholic. However, as luck would have it, they had space to accommodate Jabbermonkey and he was offered a place. Everything was going swimmingly…. and then disaster struck
Step 7- start all over again!
The buyers for her house decided to retract their offer for no apparent reason. Madmummy remembers the day she got the news – the confusion, disbelief and horror! She remained completely calm however. She did not burst into tears down the phone in the middle of her cooking class, nope. She calmly informed her parents of the situation and emphasise her concerns that she would not be able to sell and find another house before summer. With stoic pose, she expressed the possibility that she would loose the house (and Jabber-monkey's school place).
Thankfully Nanna and Popa came to her rescue! Grateful and relieved were pitifully small words to describe how she felt when they offered to pay her deposit on the new house, so that they could carry on their purchase. Suffice to say they saved the day! She promised to pay then back and the house was put back on the market once again. And so step 3 recommenced – continuous cleaning was back as her top priority, along with finding a new job.
Step 8 – Lucky Break
During her 6 months as an unemployed housewife/mother/Avon rep,
Madmummy had been looking at her future career choices. Judging by the bank balance it was clear that she would not be able to remain sans-salary indefinitely. Looking at her past 5 years of employment it was clear that full time work and motherhood did not mix for her.  Paying out £1000s in childcare during the summer, verses spending time with her children in the holidays seemed a no-brainer, right…
. So she decided that part time or term time only employment might be the answer.
So she determined to gain experience in the childcare industry  and had volunteered her services to a local children's centre every Tuesday and Thursday since giving up work. She had then spent hours looking for courses and jobs in childcare, only to discover they were quite expensive and there were no paid jobs for the unqualified early years worker. So she looked into the Teaching Assistant career path; it was easier to get experience, possible to qualify through an online course and would offer the best holidays to fit with school aged children.
So, she applied to the local college for a level 2 Teaching Assistant course, secured a work placement at the school Jabbermonkey had been accepted at and had signed up to a short course call The Essentials of Key stage teaching. In between her house cleaning, school runs, volunteer work, trips to the tip and various outings with the Hulk, she had scheduled to "attend" virtual classes on the "the fundamentals of key stage teaching". The classes took place over the internet and all she needed was a laptop with a speaker to contribute to the discussions.
The old house was under offer once more and their new house was ready to be signed for. Whenever Madmummy wasn't doing the above she had her phone to her ear chasing up what was happening, getting moving quotes and occasionally looking for paid work. A few applications had been sent to no avail. Then one day, after completing module 9 of her course – Routes in to Teaching – she decided to look for Graduate teaching programs.
By accident, however, she stumbled across a vacancy at the same school Jabbermonkey was to attend. Despite doubting that she would secure an interview, with no experience or qualification, she completed the application. She knew she was just humouring herself, but she couldn't help imagine how easy it would be to deliver Jabbermonkey to school and go to work at the same place. The Hulk had even secured a place at the school's nursery.
To her utter astonishment she was offered an interview! To her delight and amazement she was then offered a job starting in September. The house move was all set for August, Jabbermonkey was all sorted with a school and Madmummy had got a job lined up too. Score! There was just one little catch…
Step 9 – Childcare Challenge
The job that was offered was not exactly the one she had applied for. It was at a different school, with an older class and it was more hours. To cap it off, the Hulk's nursery could not offer an all day session. So, using the Childcare website and the Walsall Family Information Service, she was unable to find a child minder willing to go back and forth twice each day (to get the Hulk at midday and then drag him back at 3 to collect Jabbermonkey). After weeks of searching (in between packing boxes, moving house and unpackingc) she had to settle with using two child minders- one to collect Jabbermonkey from school and one to have the Hulk full time (good luck).
Just when all was sorted, and they were about to go on a much needed holiday, the Hulk's childminder had to cancel her offer for "personal reasons." So Madmummy was back to ringing and messaging every childminder in Walsall. She even considered a day nursery. But it turned out it would have cost over £500 per month, even with the new 30 free hours scheme. Annoyingly, the new incentive covered 30 hours a week, term time only (nice small print, Conservatives). So for a day nursery it only paid for 23 hours per week and 20 hours would be surplus to Madmummy's requirements. It just didn't make sense to pay for childcare from 7am to 6pm for 51 weeks of the year when she only need 9am to 4:30pm term time only. The deadline for applying for 30 free hours was approaching. With no registered childminder and no confirmed start date it was looking like the new job might be a no starter. Indeed, to add to her phone bill, she had also spent much of the same few weeks trying to contact her old work for a reference.

Finally, with less than 4 days till their trip, she managed to find a childminder. She was lovely and reasonably priced. She was on the other side of town. but Madmummy could not afford to be picky. That same day, having given up on trying to get a suitable reference from her last employer she had been able to provide a great second reference from her Avon manager. Finally she could breath a sigh of relief and apply for the childcare funding (with two days to go before the deadline)!
Getting the keys and opening the door – well not quite!
On entering their new house- Madmummy and Hubbykins discovered a number of surprises.
The previous owner had said, as she passed over the keys, "it was a happy home – be happy and enjoy". However, judging from the punch holes in the walls and kick dents in the few remaining internal doors, it wasn't all sunshine and rainbows. The carpets were also stained and fowl smelling (Madmummy suspected it has seen too many drunken teenagers).
Having taken the necessary measurements to get the replacement doors and carpets ordered they had left their house ready to take on the challenge of redecorating the following week. Of course they were careful to lock the front door…and the porch door.
However, when they returned the next week, laden with tins of paint and polyfiller, they found the door would not unlock. A quick call to the previous owner confirmed that when she had said "we don't lock the porch door", what she had meant was, "we don't lock the porch door, as the key is broken and inexplicably can lock the door but can't unlock it. So DON'T lock the porch door!!".
They followed her suggestion to try and 'Jimmy" the porch window and climb in. All this succeeded in doing was to draw the attention of concerned neighbours. So a locksmith was called and after trying 35 different keys for 45 minutes he was about to drill the lock when he suggested we try the back door. It was then they discovered the back gate was both unlocked and hanging by a screw! Also, the conservatory doors were not only unlocked, but wide open! On further inspection there appeared to have been a key wedged in the lock. Having finally got in the house, unlock the porch door and thrown the key in bin, they then had to pay for the locksmith's call out fee. Then they had to enlist him to replace the conservatory locks, as he could not remove the wedged key.
After a slow start, they spent the following two weeks decorating the new house. Madmummy would spend her evenings packing boxes at the old house and her days helping Hubbykins paint the new house .
As well as many little surprises (evidently they must have viewed the house blindfolded) there was a bad leak under the kitchen sink, broken plug sockets and the garden waste bin was full of stagnant water owing to the fact that there was a crack in the lid
The shower was broken, the hot water was intermittent and the previous owner had left an old fridge for them to dispose of. It needed a certain amount of plastering throughout and all the rotten blinds needed binning
This slideshow requires JavaScript.
Suffice to say it has been a fixer upper and the work continues. The savings are depleted so its going to be a while before my house is a palace. But after almost 12 months, I can now call it home .